Planet ERGH is an international studio collaboration between three songwrighters and musicians; Erkki Vuokila (keyboards), Heidi M. Mantere (violin, vocal) both of Finland and R.G. Williamson (electric guitar, vocal) of the United States.
Together they create stylistic crossover music that defies any one genre. Frome R&B and Soul to Jazz and Rock the sky is the limit for this trio of imaginative music makers.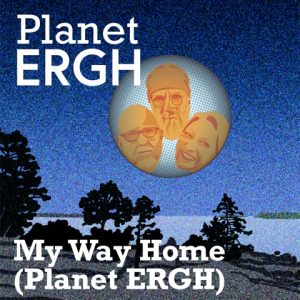 Planet ERGH first single My way home (Planet ERGH) was released on June 2nd, 2023 along with official video.
Lyrics, arr. Heidi Marjaana Mantere Aka High-D
Music Erkki Vuokila
Music, arr. R.G. Williamson
With R.G. Williamson message:
Thank you all who have watched and listened to our debut song and video "My way home (Planet ERGH)" and welcome to all the new subscribers to our (YouTube) channel! We are humbled and elated!
You can also find us at the following channels
@high.d.official @heidi.m.mantere @hisqofficial9897 @rgwilliamson
Erkki Vuokila:
We didn't know what we were doing but it turned out alright!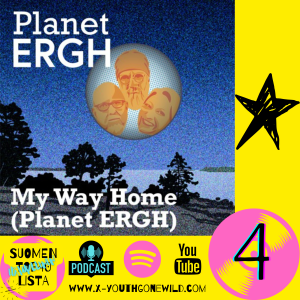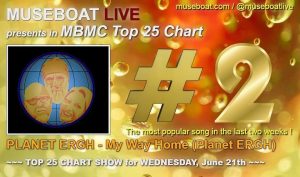 Muse Boat Live Channel Chat :
3 stars on 1 song!
We are proud as hell about this song, you go Heidi, RG and Erkki!
Awsome sounds guys
This is cool tune. Great collaboration!
Really nice mellow vibe y'all! Love this twist and turns…really cool one!
Great production
I love this song
Enormous talent here so proud of you all
Love your dramatic and sultry voice Heidi.Makes me feel happy when I hear you and of course your expressive and beautiful violin
I love how clean and pure the vocals are
Fantastic song Richard, Erkki and Heidi!!! (heart) from me and MUSEBOAT
Heidi, your voice is so clear and clean, it really helps create the aura that this song projects
Congratulations Planet ERGH! Erkki, Heidi and RG! What a glorious collaboration of your sparkling talents! So happy for you guys!
Teasers and videos:
Facebook, Instragram, Twitter @planetergh
contact: planetergh @ gmail.com
Homepage PlanetERGH